I am starting to worry as my boys are now taking too much of my time. Instead of spending more hours in front of the laptop, now I have to chase them all day long. I can only run to my laptop once in a while to check and reply urgent emails/orders. Since my neighbour is hospitalized now, I had to send QQ to school myself and even pick up her and some neighbour's kids. Sometimes I even take more than 24 hours to reply emails, which can be quite embarrassing especially when I am running on online business.
Updates on Mama Patch Ring Slings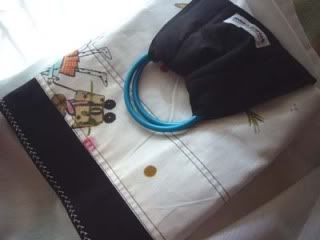 Some new Designer Pocket Ring sling, order customized by the customers
I get more orders for Ring Sling with Pockets nowadays as compare to the silk (which is still my favourite). Guess it is more convenient to wear a sling with pocket so we can at least go "free-hand" as we ladies hardly has pocket on our pants. As we allow customer to mix match the pocket prints and the color of the sling they want, they can really amaze me with the combination of design they come up with.
Most recent order, Barnsling Zip Pocket on White Ditte (Nah…I just wanna show off my new hair color ) I think this Barnsling will look very striking on Black Ditte too. To find out more variation you can create with our Designer pocket Ring Sling, do visit
http://www.mamapatch.com/category/ring-sling-designer-pocket/
Updates on Mama Patch Modern Cloth Pads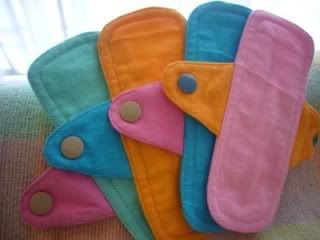 Not only I am crazy about using cloth myself, I get very hooked up seeing the beautiful colors and combination I can come up with my products. Just can't stand snapping pics of the cloth pads (You will think I am nut if you see me frequently lining up the colorful pads at my main sling door for the light I need for shooting!!) Hmm…at least something of my personal creation which I am really proud off! See more @
http://www.mamapatch.com/category/modern-cloth-pad/
Recent Discovery

After using cloth pad for my menses almost a year, I sometimes cannot be bothered if there are unremoveable stains on my pads. I am still sceptical about if it really gonna grow bacteria in the between layers so I decided to open up an old pad to check. Guess what's my finding?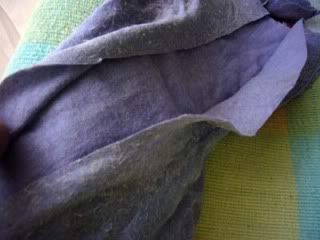 As I do not bother to soak with soapy water (you see, I can change new ones as frequent as I want, hehe…) the surface sometimes leaves stains. When I cut it up, I am SO SURPISE to see that the inner layers (right to the bottom) is actually as good as new!! Wonder why??
Well, the answer is because blood (blood from any part of our body, not just menses) is easily staineable ONLY when it is exposed to air. It will be good to sun your pads on the line as sun not only kills bacteria (hey, our blood is sterile anyway, OK!), it works great as a whitening agent too. But even if you don't, you can now be assured that your pads is really clean in the inside (see picture above). Don't believe, go open up your pad and check it out yourself
Updates on Mama Patch Petite Wetbags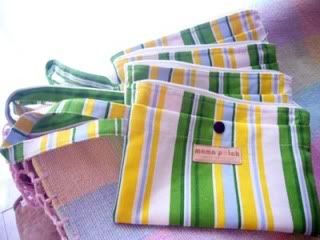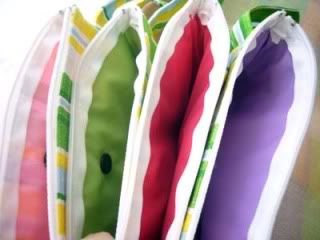 Worry about the messiness of using Cloth Pads during outing? Here, is the solution by using wetbags. Mama Patch cute Petite Wetbags are designed for your convenience of pad storage. With just our single zip wetbag, you can keep the soiled pads in the zipped area (with pretty colorful waterproof lining) and separete the cleans one on the outer pocket. Isn't it conveninent?Check out more prints @
http://www.mamapatch.com/category/wetbag/
Now if you are still lazy about bringing home soiled pads from shopping for hours, just go out with your disposable and bring a cloth for change when you are about to come back. Otherwise use only cloth at home on weekends and nights for a deep and comfy sleep.
Now you do not have any excuse for using cloth pad, do you?